Distinguished Speaker Series
Spend Time with Today's Leaders in the Field
The Distinguished Speaker Series offers MQE students, faculty, and community members the opportunity to hear directly from accomplished economists and economic thought leaders from around the globe.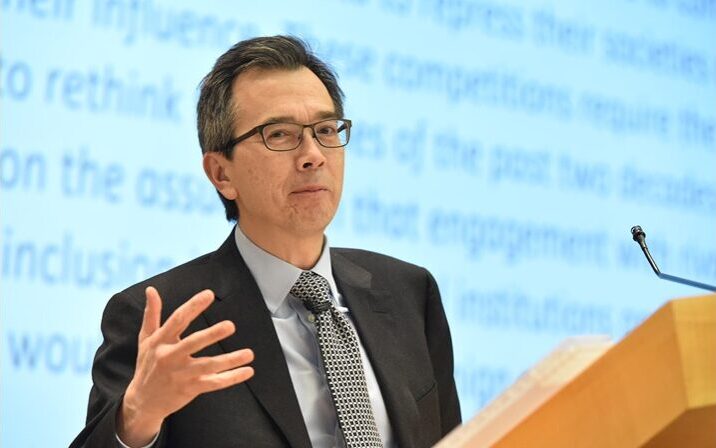 Engage Directly with Thought Leaders
Each year the program hosts notable economists and industry and government leaders to discuss economic policy and current topics.  MQE students and community members have a unique opportunity to engage in rich discussion throughout these interactive talks.
Past speakers have included:
Jean Tirole
(Nobel Laureate)
Eugene Fama
(Nobel Laureate)
Richard Thaler
(Nobel Laureate)
Ben Bernanke
Xiaochuan Zhou
Sheila Bair
Philip Lane
Stanley Fischer
Patrick Bajari
(Vice President & Chief Economist, Amazon)
Greg Ip
(Chief Economics Commentator for The Wall Street Journal)
Check Out Our Video Archive
Gain important economic insights shared at past Distinguished Speaker Series events: