The Next Step in Your Journey Begins Here
As an admitted student, there's a lot you'll need to know and do before your first day of class. The following information will help prepare you for your arrival at UCLA. If you have any questions, please contact our team.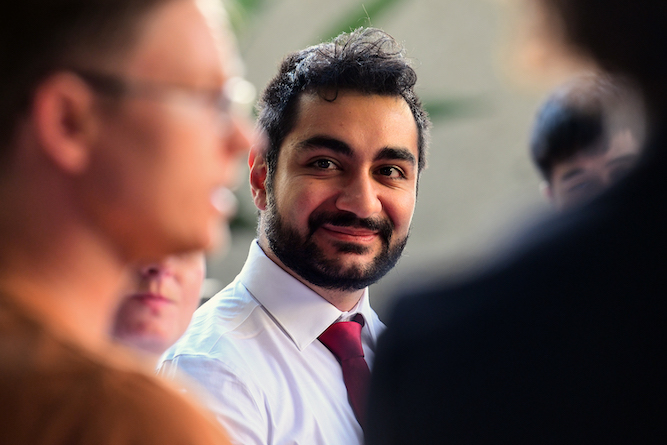 Why Choose UCLA's MQE?
You want to be sure to choose the right program for your future. Meet some of our current MQE students and learn why they chose UCLA.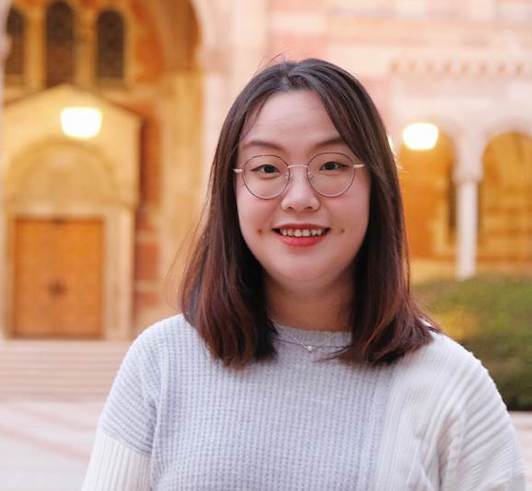 What I like most about the UCLA MQE program is the personalized attention and support that I receive from the faculty and staff. They are committed to helping students succeed and provide ample opportunities for hands-on research and professional development.
- Chenye Gui '23 (Anhui, China)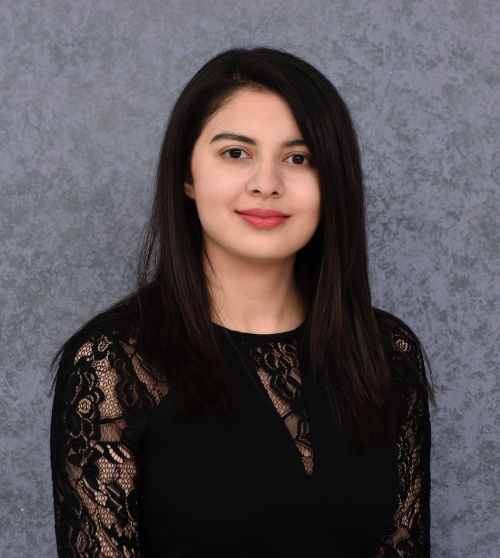 My career goals are to enter either the field of Data Science or Finance. The program is instrumental in preparing me for these goals by equipping me with the essential skills and knowledge required for success in these industries. Additionally, the coursework helps me make an informed decision about which of these two career paths I want to pursue. 
- Hiba Farhan (Lahore, Pakistan)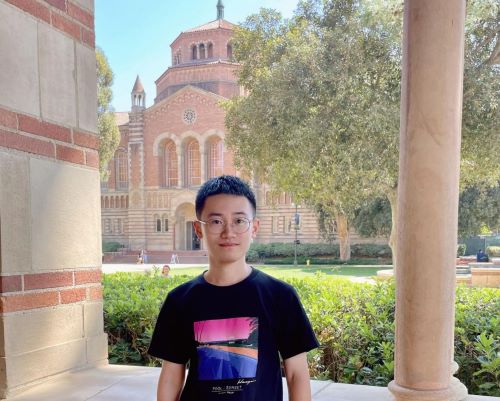 What I value most about the program is its curriculum and the potential employment opportunities it offers. This program is heavily focused on programming, which enables me to learn practical skills such as using Python and SQL for data analysis and model building. These courses are highly relevant and valuable in today's job market. Additionally, MQE provides numerous opportunities for networking and improving job-seeking skills through workshops and summits. I am eager to take advantage of these opportunities to further my career goals.
Haowen (Dylan) Yan (Hangzhou, China)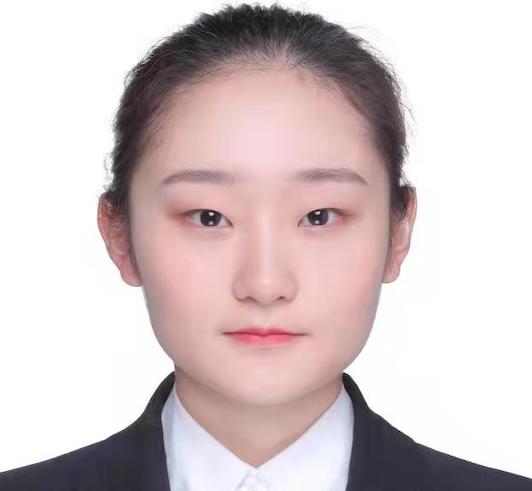 My advice for a student considering the MQE program is to take advantage of the program's resources and opportunities for hands-on experience. The skills you will gain in the program will prepare you for a successful career in data analytics and economics.
- Hanyan (Dodo) Wu (Shanghai, China)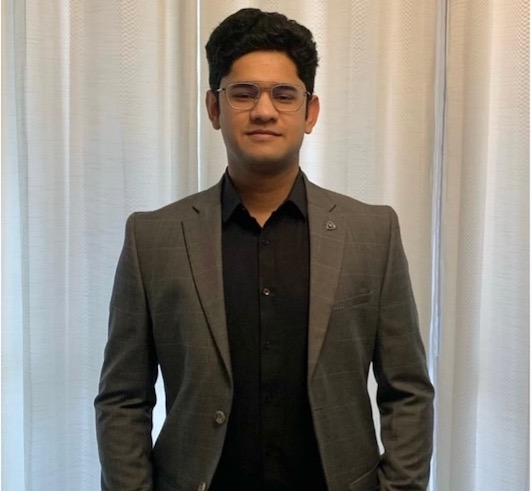 MQE provides us with the perfect platform to not just explore varied subjects but also gain networking experience through their vastly experienced career team. As a part of this cohort, we are exposed to a holistic learning experience.
- Snehil Shandilya (Gurugram, India)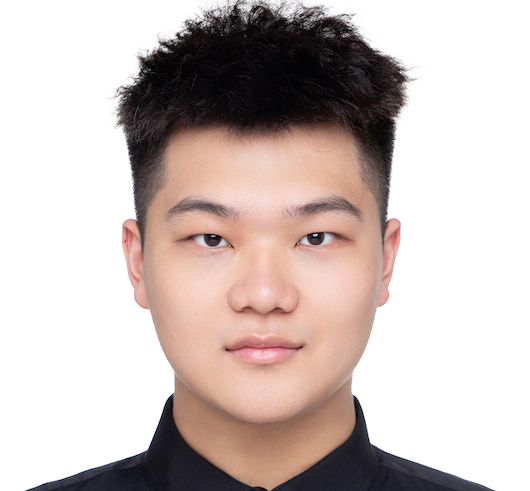 During the days in MQE, we should all take the initiative to explore the boundaries of our knowledge skills and seek continuous self-breakthrough.
- Fangjun Ren (Yixing, China)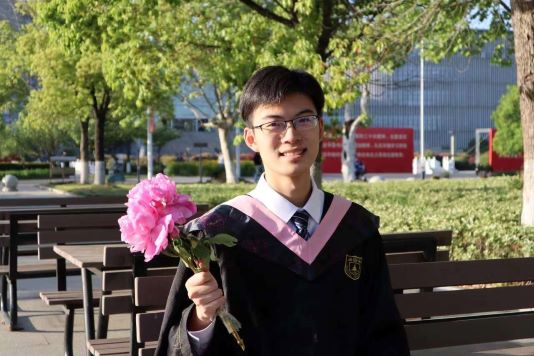 The MQE program has been a whirlwind of learning and growth. From technical courses to hands-on experiences, and vibrant city life to networking opportunities, every facet has been invaluable. I am genuinely astounded by the steepness of my learning curve. In just a quarter, I have acquired proficiency in coding, conducted advanced quantitative research, and honed sharp business acumen.
- Yihan Li (Chengdu, China)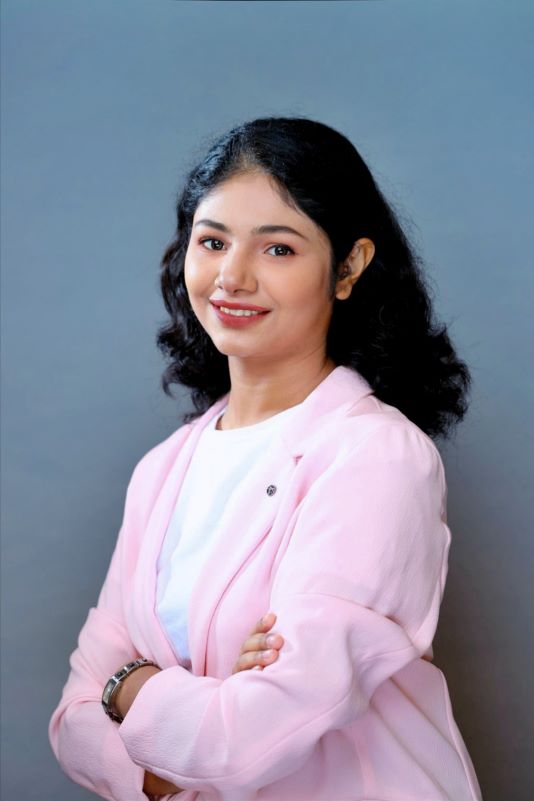 The MQE program at UCLA is an ideal combination of quantitative rigor and real-world applicability. The program's interdisciplinary approach weaves economics with complementary fields like statistics, mathematics, and computer science, amplifying its adaptability. You'll embrace the journey of mastering economics through data and numerical analysis – a powerful avenue to comprehend and shape the global economic landscape.
Oishika Kar (Kolkata, India)
Admission/Enrollment Deposit
A non-refundable admission enrollment deposit of $2,000 is required and will be applied towards tuition costs. Details will be provided as part of your offer of admission.
The MQE considers all accepted applicants for merit-based fellowships. No additional application is necessary. Recipients will be contacted by the program. Please visit the Financial Aid Office for information about financial aid specific to graduate students.
The MQE works closely with a variety of corporations who provide employee tuition reimbursement or support. Contact our team if documentation is needed for your internal approval processes.
There are several housing options available for UCLA MQE students. The most common options for students are to:
Apply For University Graduate Housing
The assignment of university housing is lottery-based. To increase your chance of a successful assignment for housing, please finish the following lottery process by May. 
You must first create your personal student account at my.ucla.edu. Those who have followed the "SIR" link can skip to the bottom.
Go to my.ucla.edu. Then follow these steps:
 Read and click the box at the bottom of the page to agree with "the Acceptable Use Policy" and hit "NEXT"
You will see "Create UCLA Logon/Password" and be asked to identify yourself to the system by selecting all options that apply
Many will select "New UCLA Student (including admitted applicants)"
Enter Name, Date of Birth and UCLA ID Number or "UID"
Please note Help Desk telephone number is 310-267- HELP (4357) or email accounts@ucla.edu.
Please keep a record of your username and password as you will be using this frequently to access many student services.
After creating your MyUCLA account, you will be able to apply for UCLA's housing lottery by following these 3 steps:
Go to UCLA Housing page
Click on "My Housing" icon
Click on "Access Housing Application & Offers" where you apply for housing and manage your housing preferences and offer
After logging in, you will land on the application page. Go to the top of the page, then click on the "Application" tab
For more detailed information, please click here.
Apply For Community Housing (Off-Campus Housing)
The Community Housing Office (CHO) provides rental resources to the entire UCLA community. Please visit this site to search and/or post online listings
Is English Your Second Language?
If your first language is not English, you must certify proficiency in English when you apply to UCLA.
Requirements for the English as a Second Language Placement Exam
If your first language is not English, you must certify proficiency in English when you apply to UCLA. The MQE requires you submit TOEFL or IELTS scores as part of the admissions process. Official test scores will be required if you are admitted. TOEFL scores must be at least 87 on the internet-based test. These scores represent the minimum required for acceptance to a graduate program at UCLA. Please see the Graduate Division website for additional information at https://grad.ucla.edu/admissions/english-requirements/
If you score 100 or higher on the TOEFL iBT, or 7.5 or higher on the IELTS, you do not need to take UCLA's English as a Second Language Placement Examination (ESLPE). If you score less than 100 on the TOEFL iBT, or less than 7.5 on the IELTS, you are required, upon arrival at UCLA, to take the ESLPE. Depending on your results on the ESLPE, you may be required to complete up to two English as a Second Language courses, beginning in your first term at UCLA. If ESL courses are required, you should enroll as soon as possible to avoid scheduling conflicts.
Tuition costs associated with required ESL courses are the responsibility of the student and the MQE does not reimburse for the cost of those courses.
Computer Requirements and MQE Bootcamp
Prior to starting the program, students will receive further details on computer requirements and the MQE coding and math bootcamps.
These helpful links will aid you in your transition to UCLA.
HOW DOES UCLA'S MQE COMPARE TO OTHER PROGRAMS?
Hear directly from current and past MQE students on why they chose the MQE program.
WHAT IS THE CULTURE OF THE MQE PROGRAM LIKE?
The MQE is not just a graduate degree program, it's a community of students, scholars, industry professionals, notable economists, and employers. Learn more about why current students and alumni value the MQE community.
WHAT TYPES OF CLASSES WILL I TAKE?
One of the features of the MQE program is a flexible course schedule. Take a look at the Courses tab under our "About" section for details on the courses offered by the MQE program.
WILL I NEED TO SUBMIT AN OFFICIAL TRANSCRIPT?
Official transcripts are not needed during the initial stages of application. You will be contacted if official documents are needed.
If you are contacted, one official copy of your transcripts (and degree certificates, if applicable) must be sent directly from the registrar(s) of the academic institution(s) you have attended (beyond secondary school), or you may request official copies and mail them yourself in the sealed envelope provided by the issuing institution. Transcripts must be sent to the address below.
Attn: Master of Quantitative Economics
UCLA Department of Economics
8276 Bunche Hall
Box 951477
Los Angeles, CA 90095
Please note that submitted records become the property of the University and cannot be returned. If you are a university/college senior, do not risk missing the deadline by waiting for senior-year grades to be posted before submitting your application and transcript. UCLA undergraduates are exempt from mailing official copies of UCLA transcripts.
International Applicants
Official transcripts are not needed during the initial stages of application. International applicants should submit transcripts in both the original language AND the authorized, complete, and exact English translation certified by the issuing institution. Degree and diploma certificates (or other evidence of conferral of all degrees, diplomas, or professional titles) must accompany the transcripts, and must also be submitted in the original language AND in English. This evidence may be in the form of officially certified copies of the actual diploma, entries on official records, or official statements from granting institutions. In all cases, the statement must include the exact, original title of the degree and the date of its formal conferral (month and year).
WHO DO I CONTACT IF I HAVE QUESTIONS ABOUT MY VETERAN'S BENEFITS?
Please contact Ryan Redding, UCLA's Veteran Benefits Coordinator at vabenefit@registrar.ucla.edu or (310) 825-5391.
WHAT RESOURCES DOES UCLA OFFER TO SUPPORT U.S. VETERANS?
UCLA's Veteran's Resource Center offers programs, resources, events, and a connected community for Veterans.