Applications are now open for the 2023-24 cohort.
Prepare to Advance Your Career
The Master of Quantitative Economics (MQE) is an intensive program that integrates theory and application and helps answer the call for employers seeking candidates with advanced training, quantitative skills, and practical experience.
Start Your Application
The MQE program accepts applications for Fall admission and reviews completed applications on a rolling basis. Applications for Fall 2023 admission are now open. Start your application today.

The MQE program reviews applications on a rolling basis. For the 23-24 admissions cycle, the MQE will follow the review dates listed below. The final deadline to apply for Fall 2023 admission is March 15, 2023.

Fast Track Application Timeline
Applicants who apply by November 1, 2022, will receive a response from the program by December 15, 2022.
Applicants who apply by January 1, 2023, will receive a response from the program by February 15, 2023.
Final Deadline for Fall 2023 Admissions
The final deadline to apply for Fall 2023 admission is March 15, 2023.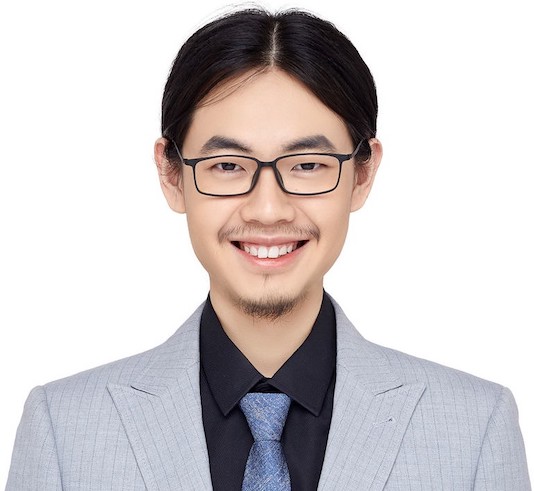 I highly recommend the MQE program to people who aim to become data-savvy leaders in the future. This flexible program not only cultivates your data fluency with analytical knowledge and coding skills, it also offers you an amazing opportunity to work with company partners and solve their problems through data analysis."
- Yiheng An (Hebei, China)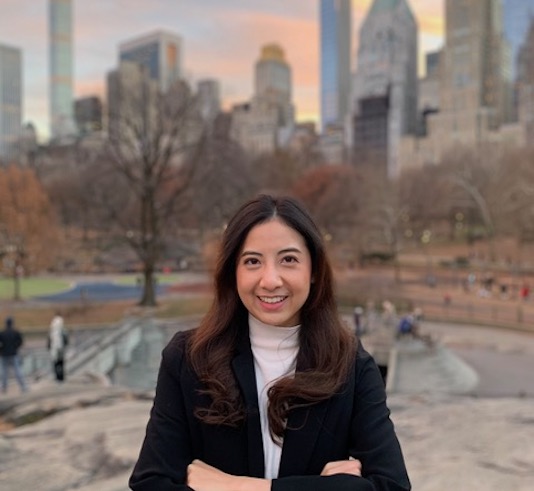 UCLA is where you can enjoy intensive knowledge in lecture rooms and outdoor activities. Life is much more than learning theory, and here we can guide you towards the career path you dream of."
- Tanya Vattanakum (Thailand)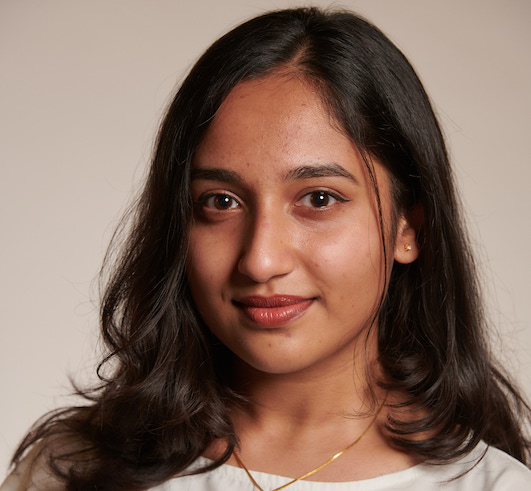 I chose the MQE program because the combination of Economics with Finance and Data Science adds value to my undergraduate degree and it makes me better prepared to enter the job market. At UCLA, one would have exposure to a diverse set of people both in respect of cultures and professional or academic background. Being at UCLA will also help you make invaluable connections."
- Mitali Mane (Vadodara, India)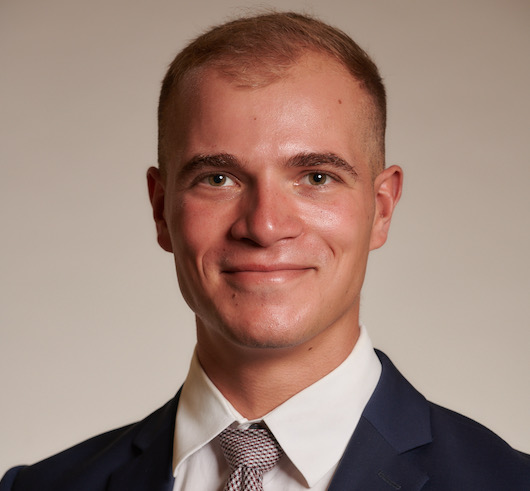 I chose the MQE program because of the ability to do different concentrations, specifically the concentration in finance. Also the MQE focuses on the real-world applications of economics and econometrics and carries the prestige of a UCLA degree. "
- Antonino Delrossa (Pittsburgh, PA)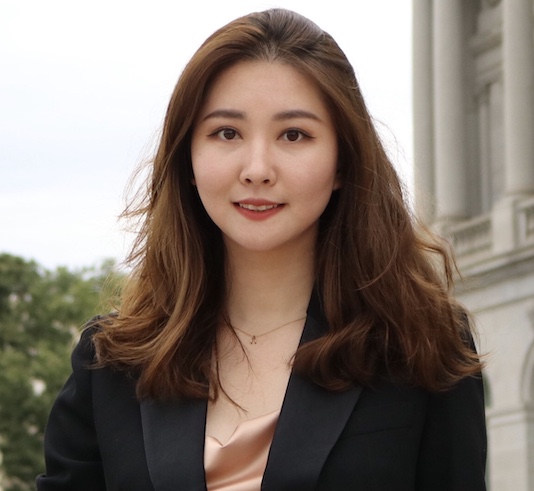 The MQE program is flexible in length and career tracks that extend to finance and data science. MQE provides great career support services. UCLA also has tailored affinity groups of alumni and diverse campus communities. I would definitely recommend UCLA and the MQE program to prospective students."
- Katherine Yang (Changchun, China)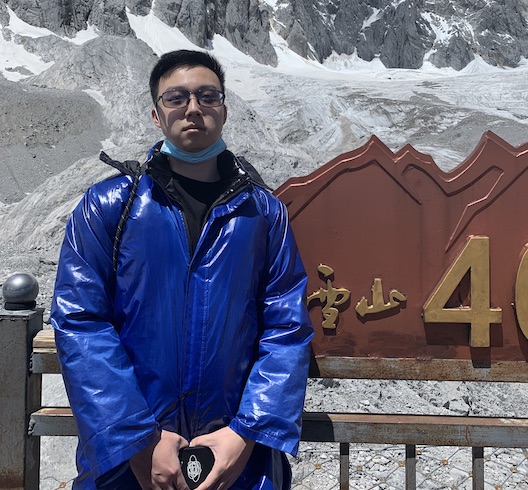 MQE is a STEM program that allows our students to find jobs or internships after we graduate. The program is designed to help students to learn the most cutting-edge skills and knowledge of a combination of economics and data analytic. What's more, our classmates all have different backgrounds, future goals, and dream companies or industries. Having the opportunity to communicate with great professors and ambitious top students is precious and exciting."
- Shuoxin Lyu (Beijing, China)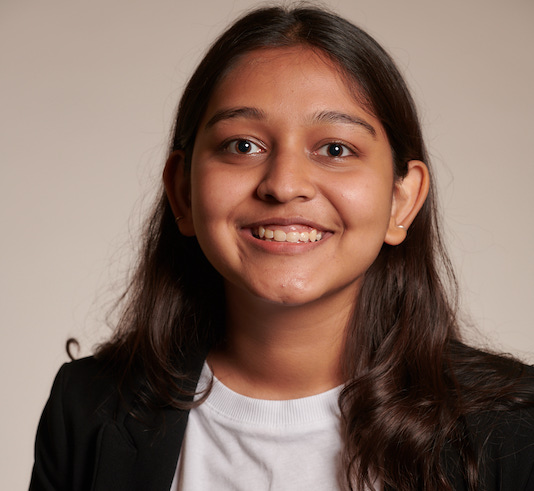 Our program has a very diverse cohort, a very supportive team of professors and industry professionals, and plenty of opportunities to work with real-world data!"
- Aneri Patel (Ahmedabad, India)
Admission requirements for the MQE program adhere to UCLA's high standards of excellence.
In order to be considered for admission, you must submit the following:
Statement of Purpose
The statement of purpose gives applicants the opportunity to demonstrate to the Admissions Committee how their previous academic training, research or interest areas, work experience, and any other relevant evidence-based qualifications have prepared them to contribute to the UCLA MQE program and to the field. Please include your future career goals and how obtaining an MQE might help you reach your professional potential.
Personal History Statement
Applicants are required to submit a personal history statement. Use this statement to share any pertinent personal information that you would like the Admissions Committee to consider.
Resume/CV
Applicants must submit a resume or CV. This document should showcase your experiences outside the classroom and any awards or honors you may have received.
Two Letters of Recommendation
Two letters of recommendation are required from individuals, preferably academic or professional supervisors, who are well acquainted with your performance in academic or work settings. Although only two letters are required, a third letter will be reviewed if provided.  
Unofficial Transcript & GPA Requirement
Only unofficial transcripts are needed during the initial stages of the application process. You will be contacted if official documents are needed.
Degree and GPA Requirements
The minimum requirement for admission for a U.S. applicant is a bachelor's degree from a regionally accredited institution, comparable in standard and content to a bachelor's degree from the University of California. A scholastic average of B (3.0 on a 4.0 scale, or equivalent) or better, is required.
An international applicant whose post-secondary education is completed outside of the U.S. is expected to hold a degree representing completion of at least four years of study with above average scholarship from a university or university-level institution.
GRE
Official GRE scores must be sent directly by the Educational Testing Service (ETS). A photocopy of the report is not considered an official document and cannot be used for admission evaluation. Please provide the ETS with the following codes when requesting your scores:
GRE – UCLA: 4837 / Econ: 1803
Be advised that all applicants, regardless of their degree or major backgrounds, must submit GRE scores. There are no substitutes for the GRE, including the GMAT.
A GRE score is valid if the examination was given no more than five years prior to the date your application is submitted. If your score has expired, you must re-take the exam.
TOEFL/IELTS (if applicable)
Applicants who hold a bachelor's or higher degree from a university located in the United States or from another country in which English is both the spoken language and the medium of instruction, or who have completed at least two years of full-time study at such an institution, are exempt from the TOEFL/IELTS requirement.
Official TOEFL scores must be sent directly by the Educational Testing Service (ETS). A photocopy of this report is not considered an official document and cannot be used for admission evaluation. 
Please provide the ETS with the following UCLA codes when requesting your scores:
TOEFL – UCLA: 4837 (There is no department code for MQE, enter 99 for "not listed.")
If you have previously taken the TOEFL exam, your score is valid for two years from the test date. If your score has expired, be sure to take the exam by February so that your scores will arrive by March.
A TOEFL score of at least 560 on the paper-and-pencil test or 220 on the computer- based test is the minimum required. For the internet-based TOEFL, applicants must have a minimum total passing score of 87. You do not need to meet the minimum passing score for each section if the minimum overall score of 87 is met. An IELTS overall band score of at least 7.0 is the minimum required.
Application Fee
The application fee is $120.00 for U.S. citizens and permanent residents and $140.00 for all other applicants. The application fee is devoted to the administrative cost of processing all applications received and is not refundable under any circumstances, regardless of the outcome, the date of filing, time of review, or if, for whatever the reason, the application is withdrawn.
Tuition for 2022-2023 is $1,064.57 per unit for all incoming students (CA residents and non-residents).
Individual costs will vary by quarter based on the number of units enrolled. Each spring, the university sets the fee rates for the upcoming academic year. fees are subject to change on an annual basis. It may be possible to waive the health insurance fee if a student is already covered through another health insurance plan. Learn more about this waiver. A non-refundable $2,000 admission enrollment deposit is required and will be applied towards tuition costs.
There are two types of financial support available through the University: merit-based awards and financial need-based awards.
The MQE program considers all accepted applicants for merit-based fellowships. No additional application is necessary. Recipients will be contacted by the program.
For questions about our departmental admissions policies and procedures, please contact the MQE office.
To learn more about applying to a graduate program at UCLA, visit UCLA's Graduate Division website.
If you have specific questions about the online application system, please email us. If you experience technical issues with the online application, please use the "TECHNICAL SUPPORT" button found at the top of each page of the application.
WHAT PREPARATION COURSES ARE NEEDED IF I AM NOT AN ECONOMICS MAJOR?
If your undergraduate degree is not in economics, you will need to have Calculus I and II for engineering and math majors, Intermediate Microeconomics and Intermediate Macroeconomics. In addition, if you have not taken Econometrics, a strong statistics background is recommended.
WHAT TYPES OF CLASSES WILL I TAKE?
IS WORK EXPERIENCE NECESSARY FOR ADMISSION?
Prior work experience is not required for admission to the MQE program. However, all elements of each applicant will be evaluated.
MAY I APPLY TO MORE THAN ONE GRADUATE PROGRAM AT UCLA?
No. UCLA policies allow applicants to apply to one major/degree only, except for concurrent or articulated degrees. Please decide which of our programs is most appropriate for you prior to submitting the Application for Graduate Admission.
HOW DO I TAKE THE GRE OR TOEFL?
Tests are administered by the Educational Testing Services (ETS). View the ETS website for more information.
DO I HAVE TO TAKE THE TOEFL?
Any applicant whose first language is not English must certify proficiency in English when applying to UCLA and, if admitted, upon arrival. Such applicants must submit scores received on the Test of English as a Foreign Language (TOEFL) or the International English Language Testing System (IELTS) as part of their application. The TOEFL is administered by the Educational Testing Service (ETS). IELTS is administered by local IELTS test centers throughout the world. Applicants should consult IELTS for the nearest test center.
WHAT IS THE ENGLISH AS A SECOND LANGUAGE (ESL) REQUIREMENT?
If your first language is not English, you must certify proficiency in English when you apply to UCLA. The MQE requires you submit TOEFL or IELTS scores as part of the admissions process. Official test scores will be required if you are admitted. TOEFL scores must be at least 87 on the internet-based test. These scores represent the minimum required for acceptance to a graduate program at UCLA. Please see the Graduate Division website for additional information.  
If you score 100 or higher on the TOEFL iBT, or 7.5 or higher on the IELTS, you do not need to take UCLA's English as a Second Language Placement Examination (ESLPE). If you score less than 100 on the TOEFL iBT, or less than 7.5 on the IELTS, you are required, upon arrival at UCLA, to take the ESLPE. Depending on your results on the ESLPE, you may be required to complete up to two English as a Second Language courses, beginning in your first term at UCLA. If ESL courses are required, you should enroll as soon as possible to avoid scheduling conflicts.
Tuition costs associated with required ESL courses will be reimbursed to the student by the MQE.
CAN I SUBMIT A WRITING SAMPLE?
No. Writing samples are not required and will not be reviewed by the Admissions Committee.
WHAT IS THE MINIMUM GPA REQUIRED FOR ADMISSION?
A minimum grade point average (GPA) of "B" (3.0 on a 4.0 scale), or its equivalent, in upper division undergraduate study and in graduate level study (if any), is required for graduate admission to any program at UCLA.
IS THERE A MINIMUM GRE SCORE REQUIRED?
There is no minimum score requirement for the GRE.
CAN I APPLY IF I AM STILL ENROLLED IN AN UNDERGRADUATE PROGRAM?
Applicants who have completed three years of undergraduate course work, or the equivalent, are considered when they specify they have the remaining year of course work in progress, and describe the proposed course work for that year. Please submit your transcripts by the deadline, even if your fall term grades are not yet available.
WHAT IS THE OFFICIAL DEADLINE TO TURN IN ALL APPLICATION MATERIALS?
The deadline to be considered for the 2022-23 program was March 15, 2022. Admissions decisions are made on a rolling basis. Complete applications will be reviewed in the order in which they are received. The 2023-24 application cycle will open in Fall 2022.
WHAT TRANSCRIPTS ARE REQUIRED?
If you have transferred institutions, the original transcripts from both schools must be submitted. For example, if you attended a community college then transferred to a four-year university, both transcripts must be submitted.
DO I NEED TO MAIL MY OFFICIAL TRANSCRIPTS DURING THE APPLICATION PROCESS?
No, official transcripts are not needed during the initial stages of application. Please upload an unofficial copy of your transcripts to the online application. You will be contacted if official documents are needed.
HOW SHOULD I SUBMIT MY LETTERS OF RECOMMENDATION?
The letters should be uploaded by the letter writer to the online application. If the letter writer is unable to upload the letter for some reason, there are two alternative options for submitting the letters of recommendation.
For either of these options to be accepted, you must first email the MQE Graduate Office for permission.
1) The writer may send in the letter by mail. Make sure the letter is printed on letterhead and both documents are sent in a sealed envelope.
2) The writer may e-mail the letter in PDF format directly to the MQE Graduate Office. The letter must be printed on letterhead.
CAN I SUBMIT MY APPLICATION, EVEN IF MY LETTER WRITERS HAVE NOT YET COMPLETED THE RECOMMENDATION FORMS?
Yes, application materials will be consolidated as they arrive.
WILL I NEED TO SUBMIT AN OFFICIAL TRANSCRIPT? 
Official transcripts are not needed during the initial stages of application. You will be contacted if official documents are needed.
If you are contacted, one official copy of your transcripts (and degree certificates, if applicable) must be sent directly from the registrar(s) of the academic institution(s) you have attended (beyond secondary school), or you may request official copies and mail them yourself in the sealed envelope provided by the issuing institution. Transcripts must be sent to:
Attn: Master of Quantitative Economics
UCLA Department of Economics
8283 Bunche Hall
Box 951477
Los Angeles, CA 90095
Please note that submitted records become the property of the University and cannot be returned. If you are a university/college senior, do not risk missing the deadline by waiting for senior-year grades to be posted before submitting your application and transcript. UCLA undergraduates are exempt from mailing official copies of UCLA transcripts.
International Applicants
Official transcripts are not needed during the initial stages of application. 
International applicants should submit transcripts in both the original language AND the authorized, complete, and exact English translation certified by the issuing institution. Degree and diploma certificates (or other evidence of conferral of all degrees, diplomas, or professional titles) must accompany the transcripts and must also be submitted in the original language AND in English. This evidence may be in the form of officially certified copies of the actual diploma, entries on official records or official statements from granting institutions. In all cases, the statement must include the exact, original title of the degree and the date of its formal conferral (month and year).
CAN I UPDATE MY APPLICATION AFTER THE DEADLINE?
Unfortunately, we will not be able to update your application materials.
IS THIS PROGRAM ELIGIBLE FOR TUTION COVERAGE UNDER THE POST 9/11 GI BILL?
As a self-supporting program, the MQE is billed to veterans at the in-state tuition rate, and thus is eligible for tuition coverage under the Post 9/11 GI Bill® up to the amount of your eligibility percentage found on your Certificate of Eligibility from the VA. The cost of tuition for 2022-23 is $1,015.81 per unit. Apply for your VA benefits by going online to either www.gibill.va.gov or www.eBenefits.va.gov. Visit www.vets.gov to apply online for veteran's educational benefits.
Once your application is approved, you will receive a Certificate of Eligibility (COE) which will list the benefit(s) you are eligible for. You can submit your certification for 9/11 Bill benefits by emailing UCLA's Veterans Benefits Coordinator.